Boris Brejcha nakon Sea Dance festivala ostao na ljetovanju u Crnoj Gori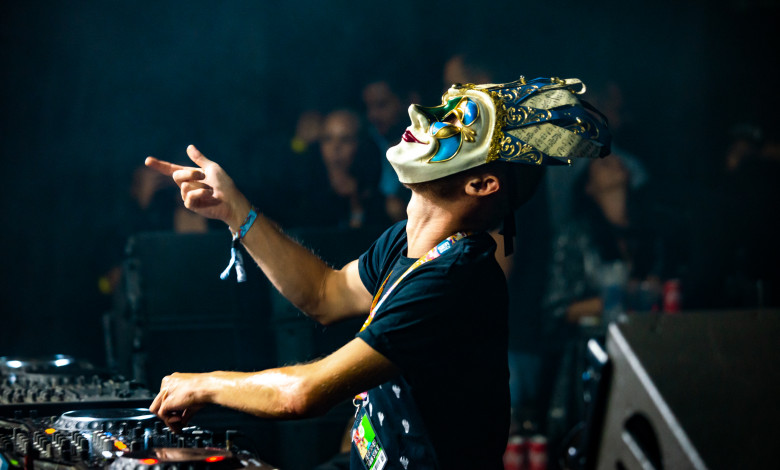 Svjetski poznati njemački DJ i producent Boris Brejcha nakon nastupa na Sea Dance festivalu zasluženo odmara – baš u Crnoj Gori! Nakon maestralnog nastupa koji će se dugo pamtiti, Brejcha je sa svojom partnerkom i muzom Ginger otišao u hotel Maestral i posjetu Svetom Stefanu, a svoje oduševljenje crnogorskom obalom oboje su podijelili na društvenim mrežama.
Djeliću atmosfere sa njihovog odmora u Crnoj Gori svjedoči 1.1 milion fanova na Facebook stranici i 1.5 miliona pratilaca na Brejchinom Instagram profilu, kao i 23 hiljade obožavalaca na Instagram profilu njegove izabranice Ginger.
Osnivač lejbla Fcking Serious, i utemeljivač high tech minimal techno muzičkog pravca, Boris Brejcha je predanim radom i ogromnom ljubavlju prema muzici, širom svijeta izgradio reputaciju DJ-a za čije ime se vezuje pojam "ozbiljna žurka".
Performansi šarmantnog Njemca izazivaju oduševljenje i među onima koji nisu fanovi ovog žanra, a to je i dokazao grandioznim nastupom na finalnoj večeri Sea Dance festivala, koji je ispunio sva očekivanja. Od trenutka kada se pojavio na bini sa svojom prepoznatljivom maskom, koja je od početka karijere njegov zaštitni znak, ova legenda elektronske muzike je nesmanjenim intenzitetom držala publiku euforičnom do ranih jutarnjih časova, kada je predao DJ pult svojoj dugogodišnjoj koleginici i prijateljici Ann Clue.
Pored njih dvoje, na sedmom izdanje Sea Dance festivala, nastupile su neke od vodećih međunarodnih i regionalnih muzičkih zvijezda elektronske, rock i trap/hip hop scene, kao što su Maceo Plex, Tale Of Us, Meduza, Satori, Bajaga i Instruktori, Senidah, Vojko V, Who See, Z++, Sajsi MC i mnogi drugi.
Iako uživa u čarima crnogorske obale, Brejcha je nezaustavljiv – danas je obradovao fanove remiksom trake "Black Ice" novog člana njegovog lejbla Moritza Hofbauera.