Danas se slavi jesenji Sveti Jovan: Evo šta ne smijete NIKAKO da radite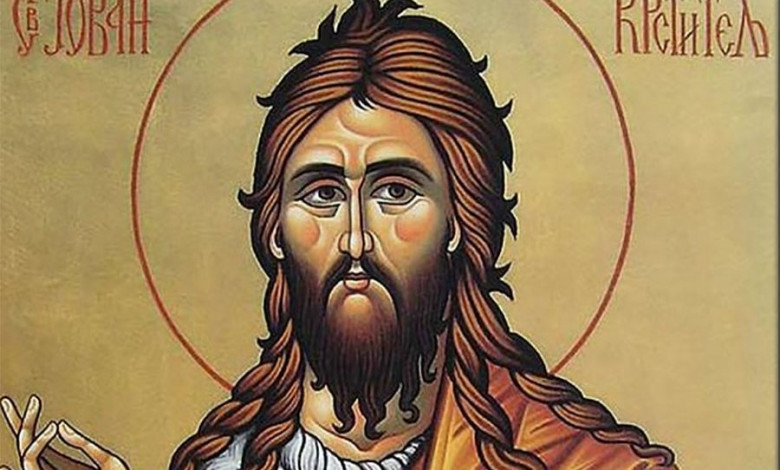 Pravoslavna crkva i njeni vernici 11. septembra obilježavaju Usjekovanje glave Svetog Jovana Krstitelja, praznik poznat i kao jesenji Sveti Jovan ili Jovan Glavosjek.
Na današnji dan, ne radi se ništa od teških poslova, ni na njivi, ni u kući.
Prema pravoslavnim običajima, na dan kada se obilježava Usjekovanje časne glave Svetog Jovana Krstitelja se obavezno posti i to suvi post. Srbi vjeruju i da na današnji dan ne valja ni jesti ni piti išta crveno, jer to podsjeća na prolivenu Jovanovu krv. Danas ne valja ni uzimati nož u ruke. U nekim krajevima vodi se računa i da djeca na današnji dan nikako ne jedu crveno voće i povrće, paradajz, crvene jabuke.
Smrt svetog Jovana dogodila se pred Pashu, a praznovanje 11. septembra ustanovljeno je zbog toga što je tog dana osvećena crkva koju su podigli na njegovom grobu u Sevastiji car Konstantin i carica Jelena.
U narodu ovaj praznik ima dugu tradiciju i spada u grupu velikih praznika, koji se posebno poštuju. Izbjegava se bilo kakav rad, kako napolju, tako i unutar kuće. Na današnji dan cijela porodica posti, a narod se okuplja u hramovima na liturgiji.